Building philosophy
Design of New Hall connects to the next half-century while remaining aware of the design philosophy of the Kyoto International Conference Center, which has been carefully abided by for the past 50 years
Concept
Innovation and harmony with existing structures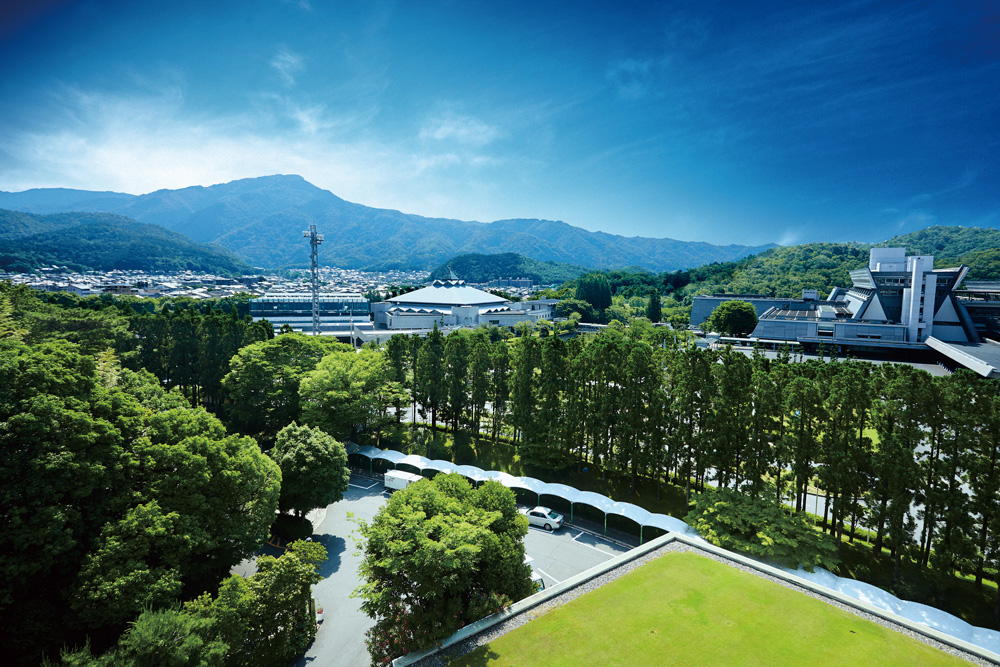 We respect the structure of the existing Event Hall, limiting the foundation to shoulder height of the Event Hall and allowing the roof to rise above. The form and texture of the foundation are designed to harmonize with the foundation of the existing Event Hall. Conversely, the roof area has a modern design that takes full advantage of current technology and sensibilities, taking into the account the passage of 50 years since our opening.
A design that harmonizes with the abundant natural environment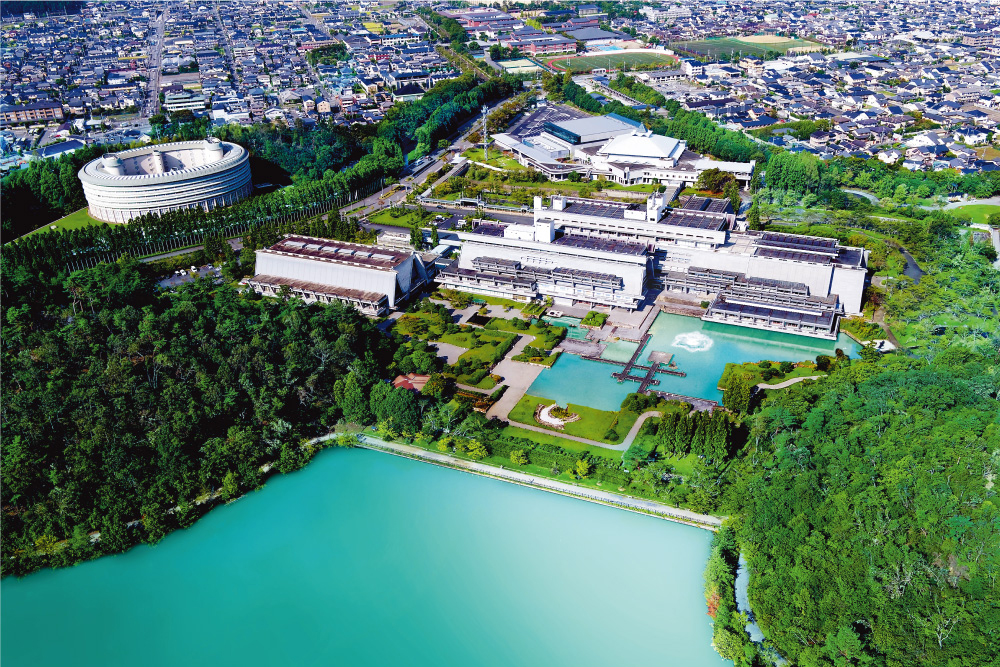 The building site is surrounded by a bountiful natural environment, including Mt. Hiei and Lake Takaragaike. The localized double-skin glass on the roof are transparent for uninterrupted views, allowing the building to melt into the surrounding environment and expressing progressiveness and harmony.
Truly Kyoto Furnishings
VIP Room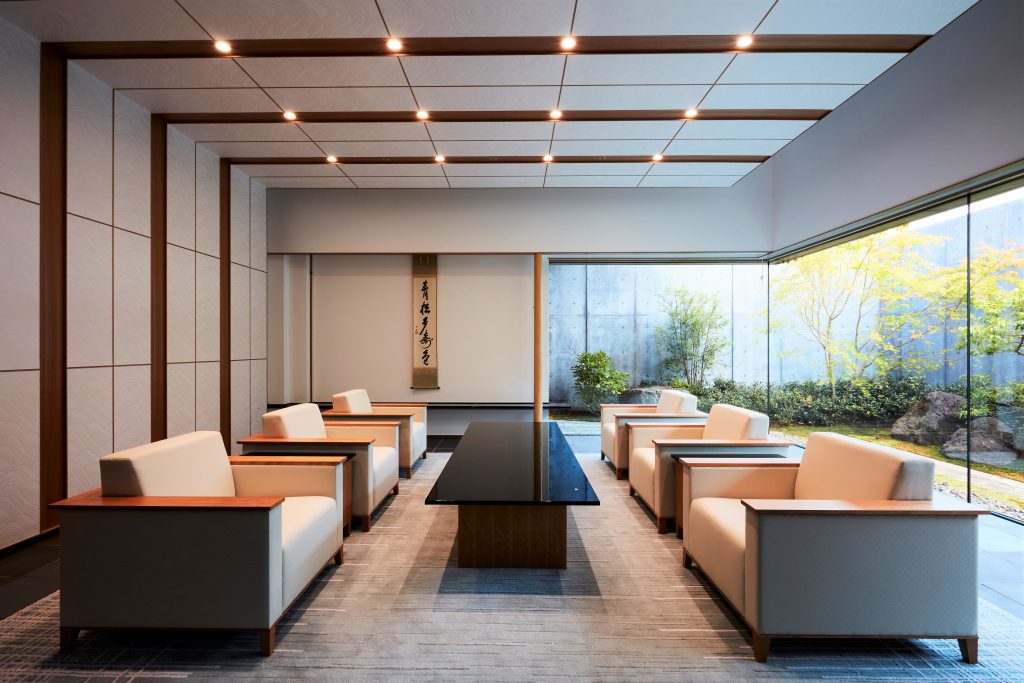 VIP Room showcases Kyoto traditional industry techniques, perfect for entertaining distinguished guests.

<Main Features>
・Entire interior is composed of wood, paper, ceramic, plaster, and other traditional materials.
・Toko-no-ma alcove fitted with Kitayama log alcove posts and lacquered alcove slab
・Furniture made with Nishijin-ori brocade, Kyoto joinery, and lacquer
・VIP Room exclusive garden with Kibune, Kurama, and other Kyoto stones
Public Spaces
Approach resembles "engawa" verandas, the foyer "irigawa" passageways, and the New Hall a "zashiki" sitting room, creating a story that reflects the structure of Japanese architectural spaces from the corridors to the New Hall. This spatial structure allows you to experience a variety of spaces while having an expansive total area.

<Main Features>
・Garden greets guests with beautiful rural seasonality and Suikinkutsu (audible garden feature)
・Wooden furniture with lacquered wooden boards
・Side tables that function as exhibition cases to introduce traditional products or publicize information
・High table with Kyo-yaki and Kiyomizu-yaki ceramic tabletop
・Kyo-yaki and Kiyomizu-yaki ceramic wall art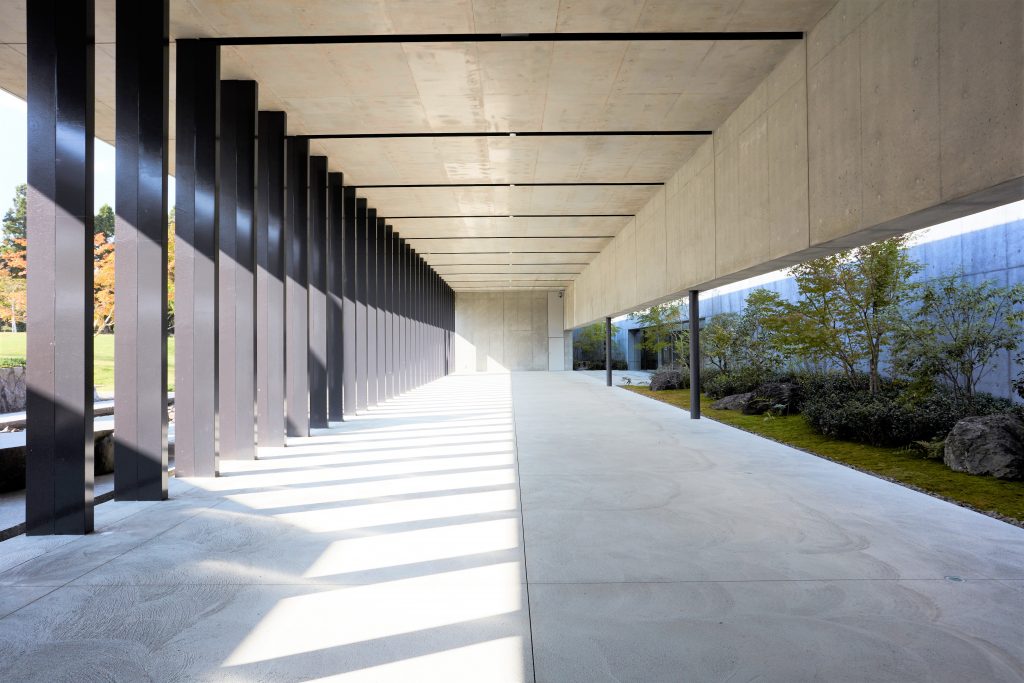 Approach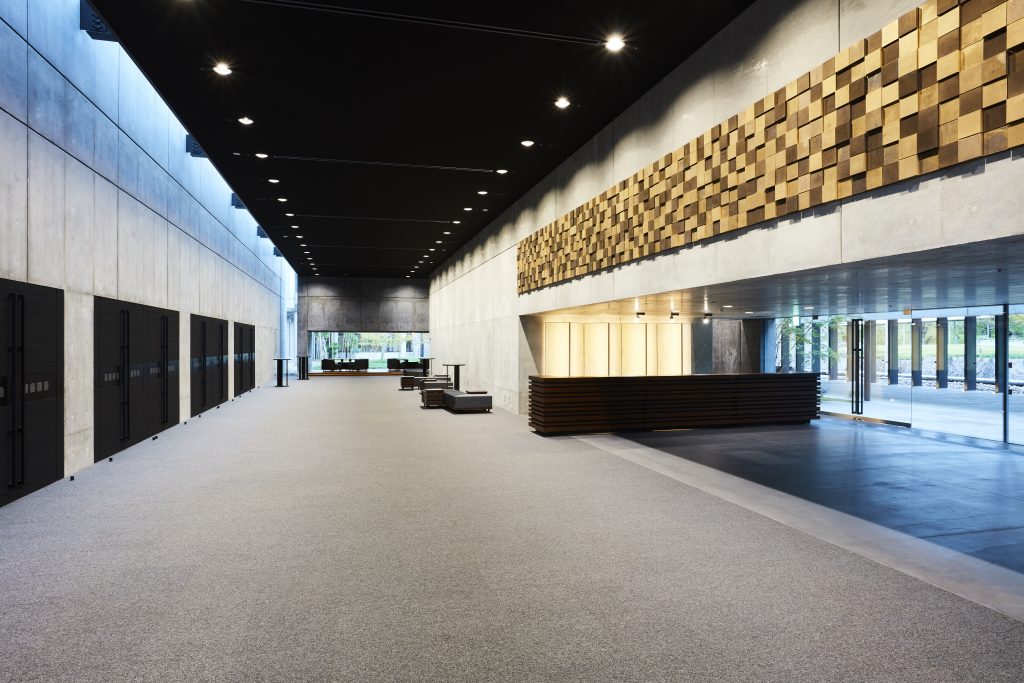 Foyer (lobby)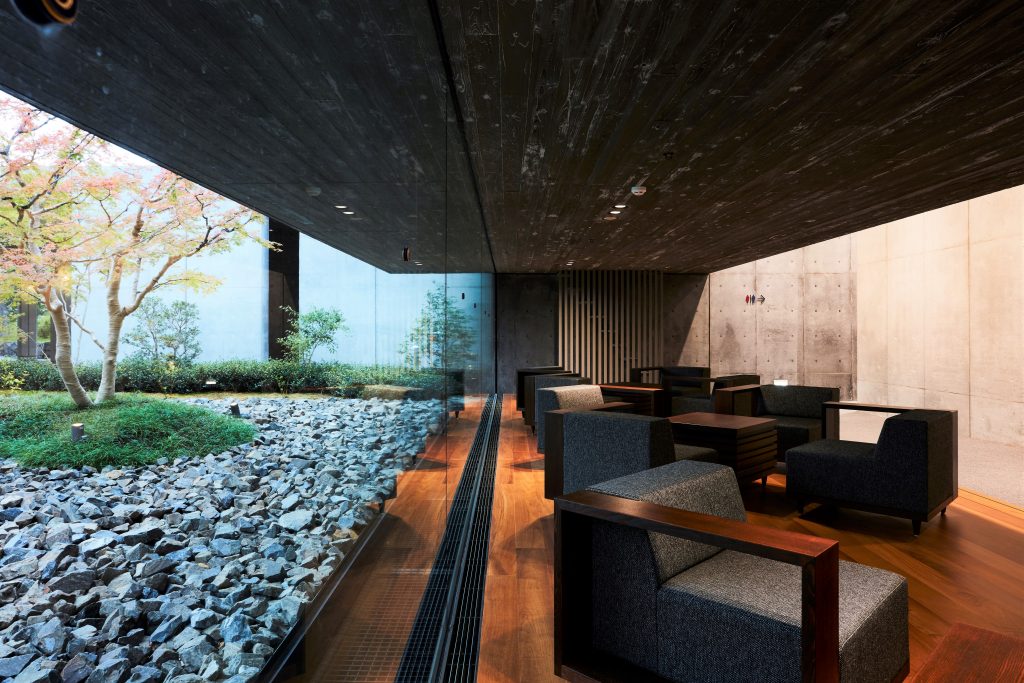 Lounge space within the foyer