Attracting Conferences and Event Support
ICC Kyoto acts as a hub to connect organizers with Kyoto, and highly experienced coordinators provide the necessary support and respond to your requests to help you succeed in attracting a convention to Kyoto or holding your event in Kyoto or at ICC Kyoto.
Support for attracting conferences
Creating venue use plan proposals and sample estimates
Helping create bid papers
Providing PowerPoint files for presentations
Holding tours for conference organizers
Providing Kyoto tourist information booklets
Related Organizations
Related Organizations
The Japanese national and local governments are proactively supporting attracting and holding conventions.
Kyoto Convention & Visitors Bureau
Kyoto Prefecture, Kyoto City, the Kyoto Convention Bureau, and ICC Kyoto collaborate to provide comprehensive Kyoto-wide support for attracting conventions.

Subsidy for Attracting Conventions
Subsidy for Holding Business Events
Japan National Tourism Organization (JNTO)
Providing sales tools
E-Pamphlet & Videos & Pictures
Special event venue
Kyoto is a unique city, with Nijo Castle and countless shrines, temples, and museums. If requirements are met, they may be available to hold a one-of-a-kind reception or event.
We recommend contacting the Kyoto Convention Bureau to plan a special experience in a historical structure.
Kyoto Unique Venues
Japanese cultural experiences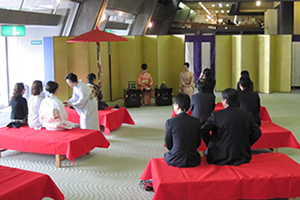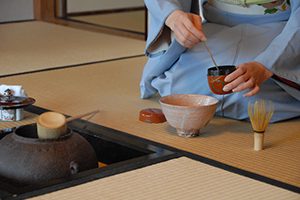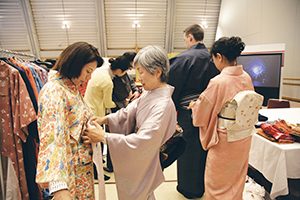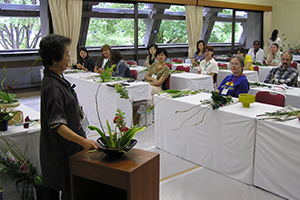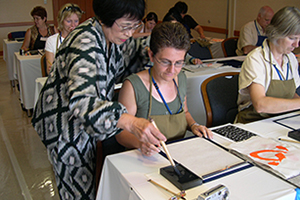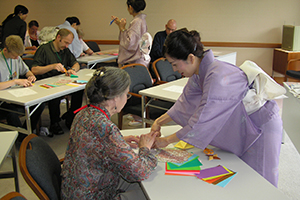 Our programs allow your guests to experience Japanese culture, including tea ceremony, flower arrangement, calligraphy, or kimono. Tea ceremonies may be held in the Teahouse nestled in the Japanese garden, or within a conference center venue or lobby.
Accomodations
The Kyoto area has about 45,000 hotel rooms, ranging from worldwide luxury brand hotels to accommodation-only business hotels. Kyoto is a "compact city", and the subway and other public transportation methods are highly convenient. ICC Kyoto is located 15-20 minutes from central Kyoto (Oike-dori to Shijo-dori area), and 25-30 minutes from the Kyoto Station area.
For event organizers:
Kyoto receives numerous sightseeing and business visitors throughout the year. We recommend that you consider securing lodgings early, along with your venue selection. Consult with ICC Kyoto staff for introductions to experienced travel agents and advice on how to select a hotel.
Arranging for hotels
For large-scale events with several hundred or more attendees, you should consider staying in multiple hotels. If you require a hotel that provides full service, including not only guest rooms, but also restaurants, room service, currency exchange, staff who speak foreign languages, party or meeting rooms, shopping, laundry, etc., then we suggest you focus on the DLX class in the list and consider widening your search to the SPR class as well.
If you are considering a standard business hotel, we recommend that you select a facility according to your event
Determining transportation from city hotels to ICC Kyoto
If you are considering asking guests to attend via subway
Kyoto has two subway lines: Kokusaikaikan Station is located on the Karasuma Line, and the Karasuma Line connects with the Tozai Line at the centrally-located Karasuma Oike Station. Kokusaikaikan Station may be reached from any subway station in the city in about 15-30 minutes.
Information on subway operating hours and adjacent hotels
Subway Station
Time from Kokusaikaikan Station
Departure time of first train bound for Kokusaikaikan Station
Information on major hotels*
Kokusaikaikan Station
–
–
Grand Prince Hotel Kyoto
 
Karasuma Oike Station
14 mins
5:32
(Many hotels available.)
 
Shijo Station
16 mins
5:30
(Many hotels available.)
 
Kyoto Station
20 mins
5:27
Hotel Granvia Kyoto
(Many hotels available.)
Kyoto Shiyakusho-mae Station
21 mins *1
5:37
Kyoto Hotel Okura
Keage Station
26 mins *1
5:32
The Westin Miyako Kyoto
*Often used as official hotels for large-scale conventions.
For other hotels, please click here
Note 1: Please confirm the latest information on subway times online. (Current as of April 2017)
Note 2: The last train leaves Kokusaikaikan Station bound for these stations (the station listed) at 11:39 PM. (Sometimes later on Fridays.)
*1: Times calculated assuming 5 minutes for transfer to Tozai Line at Karasuma Oike Station.
Kyoto Municipal Subway timetable information
the Kyoto City Subway One-day Pass
If you are considering running a shuttle bus
Shuttle buses may be arranged from any hotel in Kyoto in about 20 minutes. Please discuss parking spaces in front of the hotel, large bus traffic restrictions, and efficient routes with the relevant parties. ICC Kyoto staff will propose an arrival and departure location on our grounds, so please let us know well in advance.
Discover Kyoto
Major Yearly Occasions and Events in Kyoto
*The below information is current as of April 2017. Make sure to inquire with facilities before visiting.