ICC Kyoto New Hall and Event Hall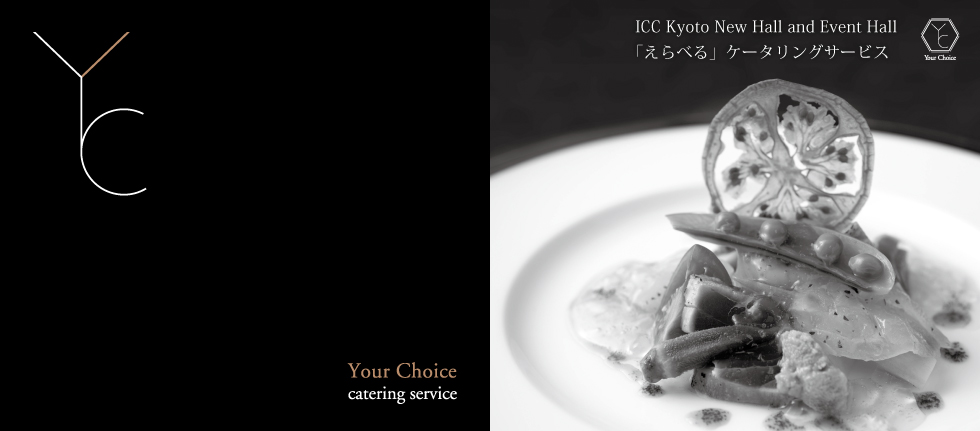 We have introduced the option of choosing a catering service at New Hall and Event Hall, among the largest party venues in Kyoto.
Services are available in a wide range of styles for various event sizes, guests, and budgets, including international conferences and incentive events requiring premium-quality cuisine.
Choose the service that meets your needs from among five companies with a proven track record in delivering the finest in Japanese hospitality and culinary culture.
ICC Kyoto offers introductions to catering companies.
We have our inhouse catering service that handles cuisine and parties at ICC Kyoto, and we also have partnerships between some of Kyoto's top hotels with extensive experience in the MICE field.
Offer your valued guests the best flavor, service, and quality with a plan that meets your needs and request.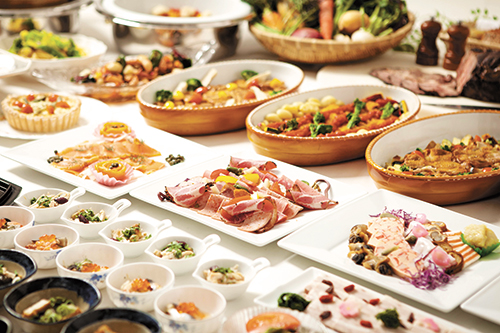 We have various experience of catering service at the Event Hall of Kyoto International Conference Center and many other institutes in Kyoto city.
Since there are special menus of hotel chefs,Japanese, French and Chinese, it is available for the requests from the guests.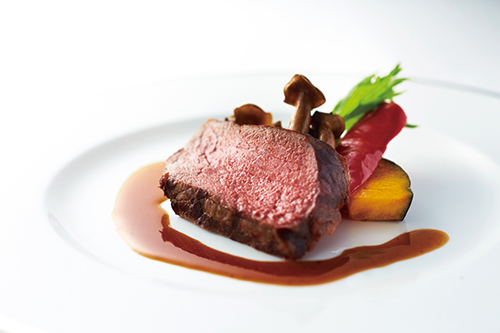 We offer a wide range of original menus and refined service that befit the name of Hyatt, which is a brand expanding its business worldwide. Our experienced chefs and catering team will help you have a great event by providing comprehensive service to customers from all over the world.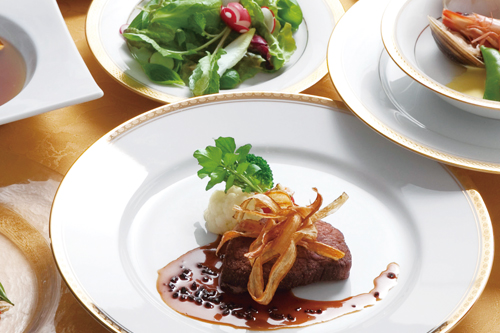 For 50 years since the opening of ICC Kyoto, we have provided large numbers of catering services for conventions. With our outstanding experience of serving to VIPs and guests from all over the world and attentive services, we are proud of ourselves to support conferences through "food" in years to come, too.
Workflow and schedule leading up to event
6 months before
Completion of interview sheet
First, please fill out the interview sheet sent by ICC Kyoto, including the date of the planned event, hall,number of guests, etc.

Notification of hotel (catering company)
ICC Kyoto consults hotels based on your interview sheet.
After this, ICC Kyoto will inform you of hotel(s) that can provide catering.

Meeting with hotel (catering company) and decision
After meeting with the hotel(s), you decide on the hotel to suit your event needs.
to 2 months before
Meeting on logistics and implementation
Decisions on hall layout and detailed event schedule made.
to 2 weeks before
Final meeting
We will contact you to confirm the final number of guests and any changes that need to be made.
day of event
-Items to be contracted with a catering company
Menu (Course / Buffet)
Beverage
Expenses (service staff, table decorations, etc.)
Flowers, menus, seat cord
*Payment terms vary depending on the catering company.
-Items to be contracted with Kyoto International Conference Center.
Hall (New Hall, Event Hall)
Furniture, audiovisual equipment, signs, etc.
*For details on application and payment terms, refer to "User's Guide."
Inquiries and Reservations