Attracting Conferences and Event Support
ICC Kyoto acts as a hub to connect organizers with Kyoto, and highly experienced coordinators provide the necessary support and respond to your requests to help you succeed in attracting a convention to Kyoto or holding your event in Kyoto or at ICC Kyoto.
Support for attracting conferences
Creating venue use plan proposals and sample estimates
Helping create bid papers
Providing PowerPoint files for presentations
Holding tours for conference organizers
Providing Kyoto tourist information booklets
Related Organizations
Related Organizations
The Japanese national and local governments are proactively supporting attracting and holding conventions.
Kyoto Convention & Visitors Bureau
Kyoto Prefecture, Kyoto City, the Kyoto Convention Bureau, and ICC Kyoto collaborate to provide comprehensive Kyoto-wide support for attracting conventions.

Subsidy for Attracting Conventions
Subsidy for Holding Business Events
Japan National Tourism Organization (JNTO)
Providing sales tools
E-Pamphlet & Videos
Image Gallery
Special event venue
Kyoto is a unique city, with Nijo Castle and countless shrines, temples, and museums. If requirements are met, they may be available to hold a one-of-a-kind reception or event.
We recommend contacting the Kyoto Convention Bureau to plan a special experience in a historical structure.
Kyoto Unique Venues
Japanese cultural experiences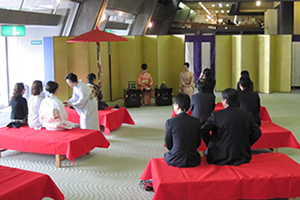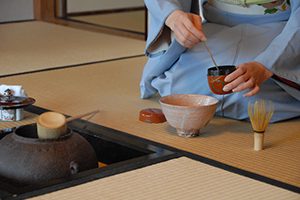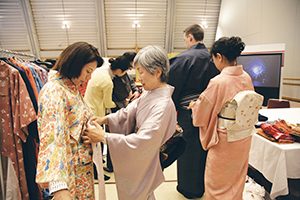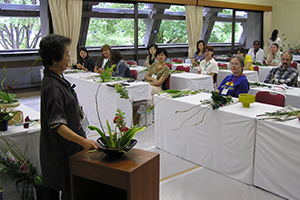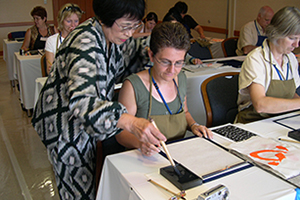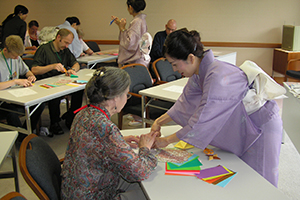 Our programs allow your guests to experience Japanese culture, including tea ceremony, flower arrangement, calligraphy, or kimono. Tea ceremonies may be held in the Teahouse nestled in the Japanese garden, or within a conference center venue or lobby.