Restaurant
For the time being, we may open "The Grill"and "NIWA café" exclusively for event participants.
The Grill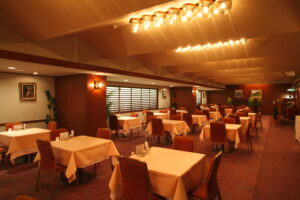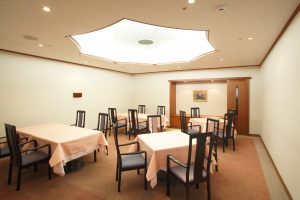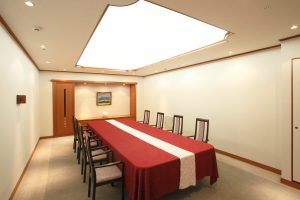 The Grill, a restaurant centrally located on the 1st floor of the Main Hall, offers a low-key atmosphere in its 100-seat dining space and private rooms, and may also be used for group and VIP dining. Enjoy a varied menu, from the casual daily lunch, our traditional beef curry rice, Japanese-grown steak bento lunches to special authentic Western-style cuisine.
Days
Closed
Days ICC Kyoto is closed
Hours
10:00-17:00 *meals only available until 15:00
Seats
106
Private rooms
2 (Room 1: 16 guests, Room 2: 10 guests) *Reservation required
Menu
Menu PDF
Inquiries
ICC KYOTO Catering Service, Sales Department: +81-75-705-1260.
NIWA café
NIWA café is centrally located on the 1st floor of the Main building and an expansive open space facing the beautiful Japanese garden. Spend refreshing time with a freshly brewed cup of coffee.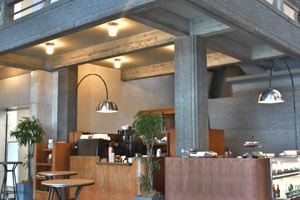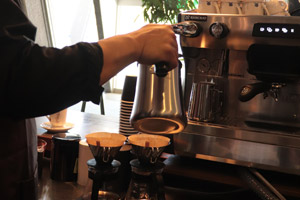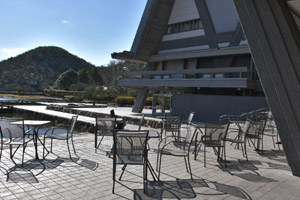 | | |
| --- | --- |
| Days | based on events |
| Hours | 9:00-18:00 |
| Seats | 40 |
The Café Terrace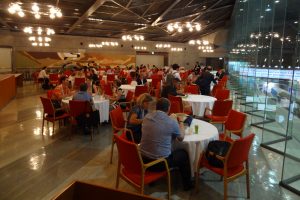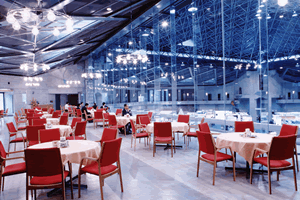 The Café Terrace is located on the 2nd floor of the Event Hall. The Café Terrace has a splendid view of the hall and offers a casual lunch menu and café menu.
| | |
| --- | --- |
| Days | based on events |
| Hours | based on event schedule |
| Seats | 118 |
*It is for the exclusive use of our guests