国立京都国際会館について > Art Tour > 「大きな湖」・「ナショナルルート」 "Great lake" "National route"

2

「大きな湖」・「ナショナルルート」 

"Great lake" "National route"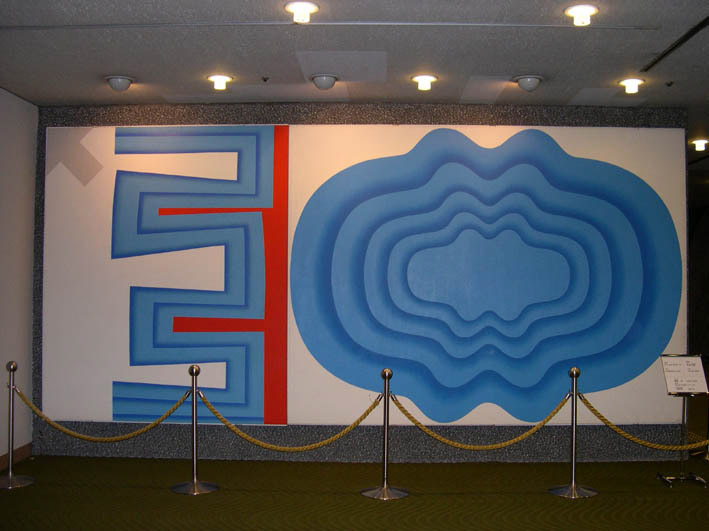 作者:菅井汲
Artist:Kumi Sugai
菅井 汲氏は、国際的に最も高く評価される日本人画家の一人。
「ナショナル・ルート」は、作風を一変した1960年代に描かれた一連の作品で、明快な色やパターンの組み換えで構成されている。
一瞬の逡巡も予断も許さない様々な力が殺到し、交錯する場としての現代の鼓動を伝えている。

左側が「ナショナル・ルート」、右側が「大きな湖」の二つの作品
Kumi Sugai is an internationally renowned Japanese painter.
"National route" is a series composed of bold colors and pattern combinations, from when the artist's style underwent a complete change in the 1960s. The artwork conveys the modern pulse of various forces rushing in and intersecting, allowing not a single moment of hesitation or prediction.
There are two pieces: "National route" on the left and "Great lake" on the right.