国立京都国際会館について > Art Tour > 杉板レリーフ Cedar board relief

19

杉板レリーフ 

Cedar board relief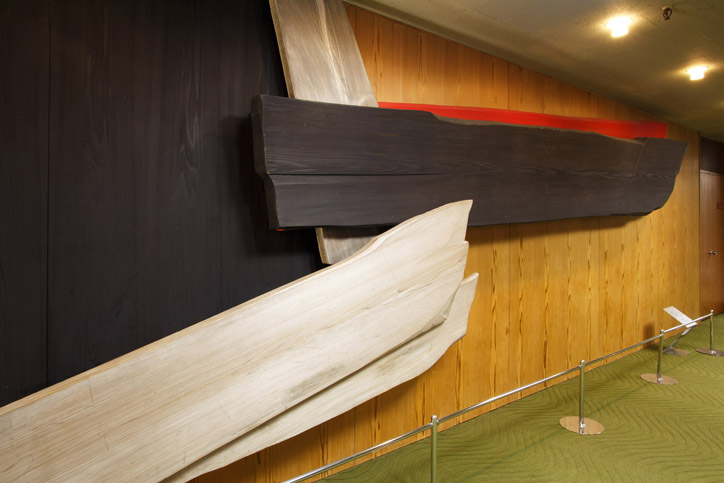 作者:篠田桃紅
Artist:Toko Shinoda
日常的な場に留まらず、より広い空間で生かされる新たな"書"を探求していた作品。
左から右へ延びる細長い形状の立体造形が印象的。墨や顔料の積層がここでは壁面と立体造形が組み合わされた重なりとして構成される。 左側のグレーの壁面には、顔料の重なりが立体化して右へ続く流れになっており、平面から立体の重なりの連続にも挑戦している。
A piece exploring a new type of "calligraphy" that can perform in wider spaces beyond everyday occasions.
The long, sculpted forms, stretching from left to right, create a striking impression. Rather than layering ink and pigment, here the piece is composed by the layered combination of wall surface and sculpted forms.
From the gray wall on the left, the layering of pigment moves toward the right into sculpted form, attempting an extension from two- to three-dimensional layering.