Features
Highly independent new zone created
The New Hall (2,000 ㎡) and adjacent, existing Event Hall (3,000 ㎡) may be used simultaneously as a 5,000 ㎡ space, allowing large-scale events of more than 4,000 attendees to be held in one zone.
This highly-independent attendee-only zone achieves the perfect presentation for ceremonies, awards, parties, events, exhibitions, business meetings, and more.
▶ New Hall Details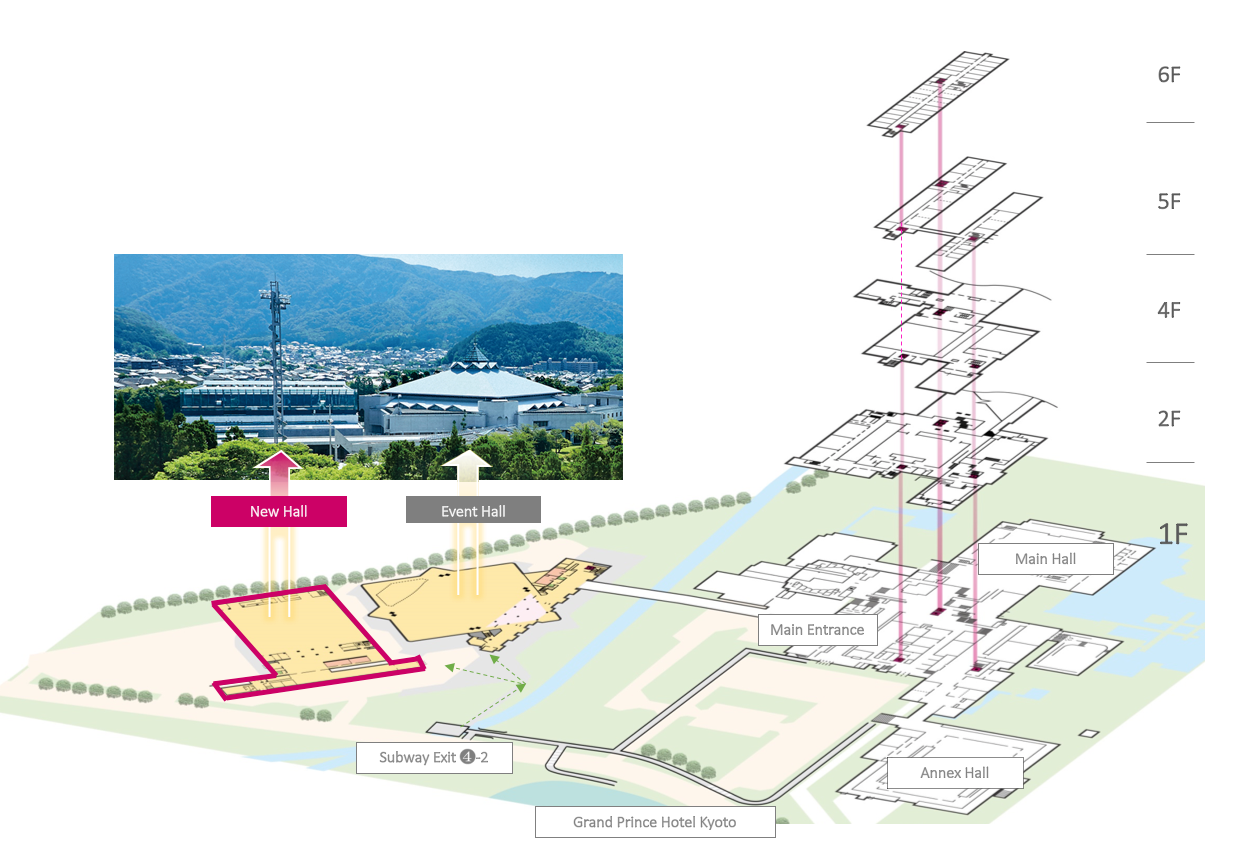 Expansive space for a variety of scenes
The New Hall is a multi-purpose hall with 2,000 ㎡ area, holding up to 2,500 attendees.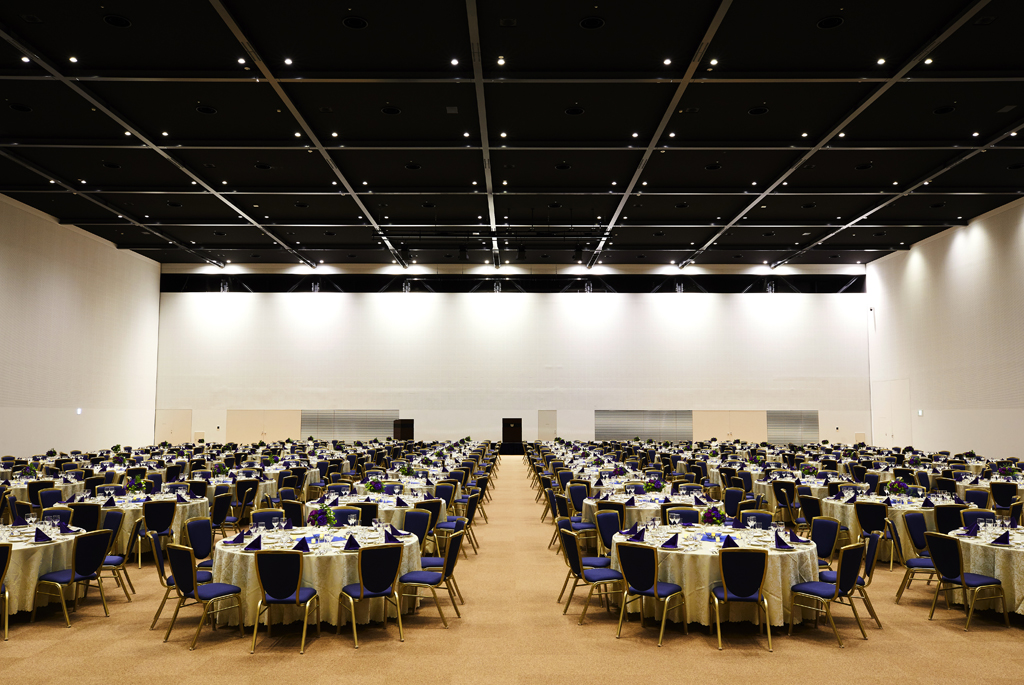 Party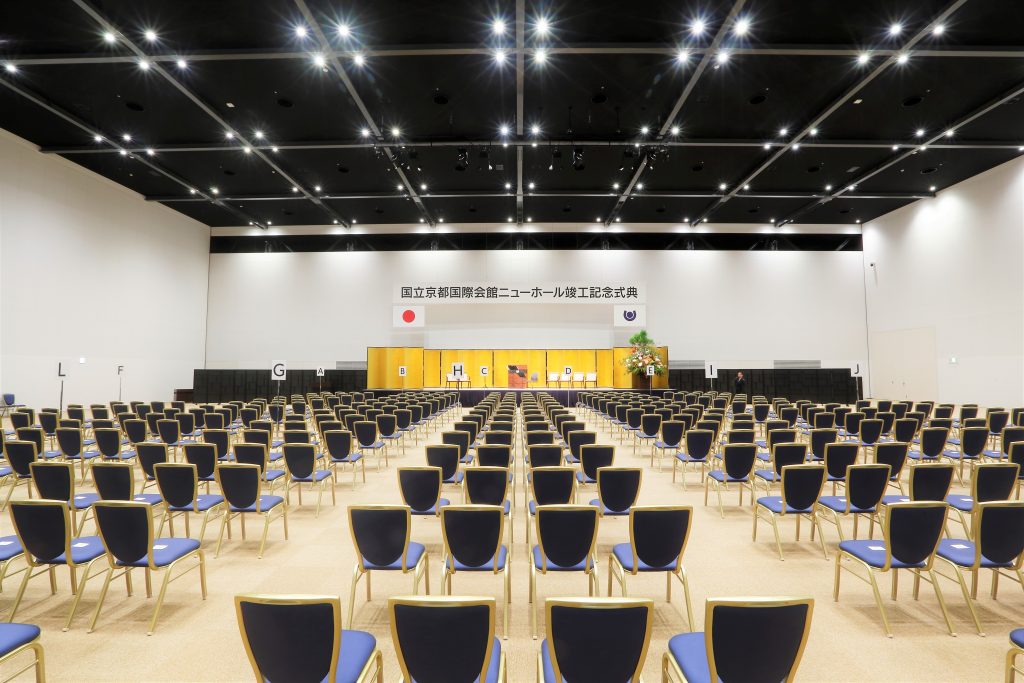 Ceremony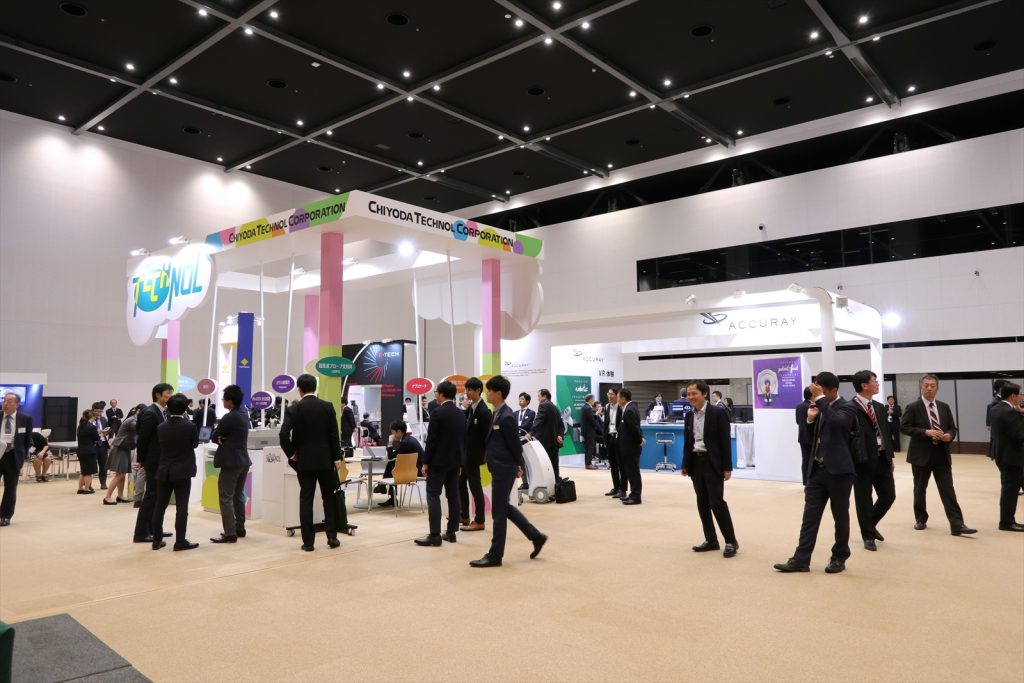 Exhibition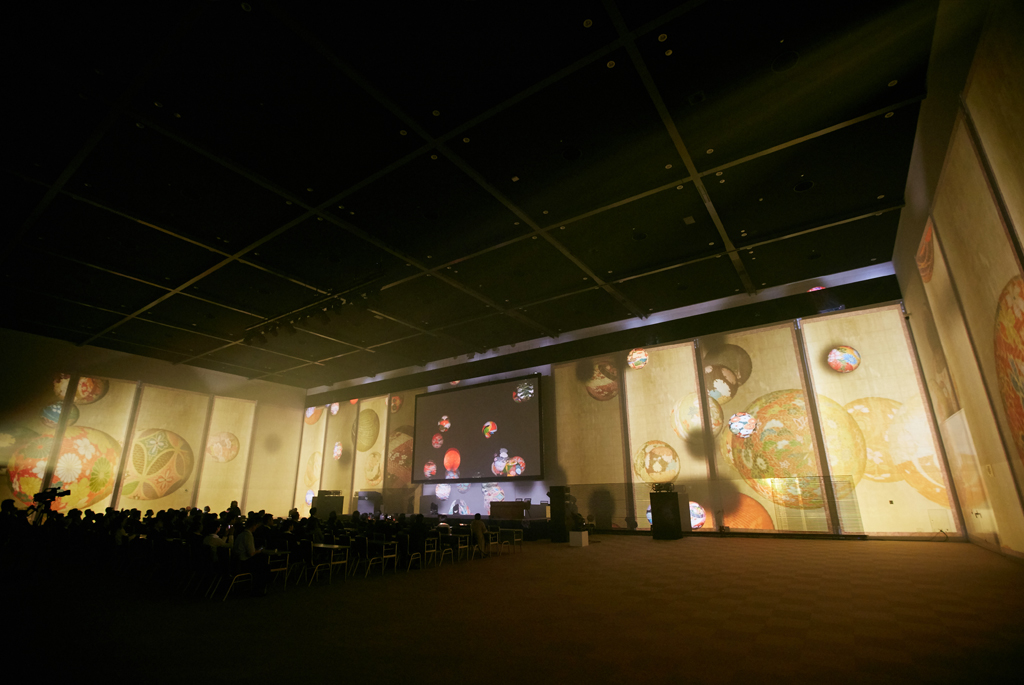 Projection mapping
A very special Kyoto space that provides a lasting impression of the host city
Showcases Kyoto traditional industry techniques with a new uniquely Kyoto concept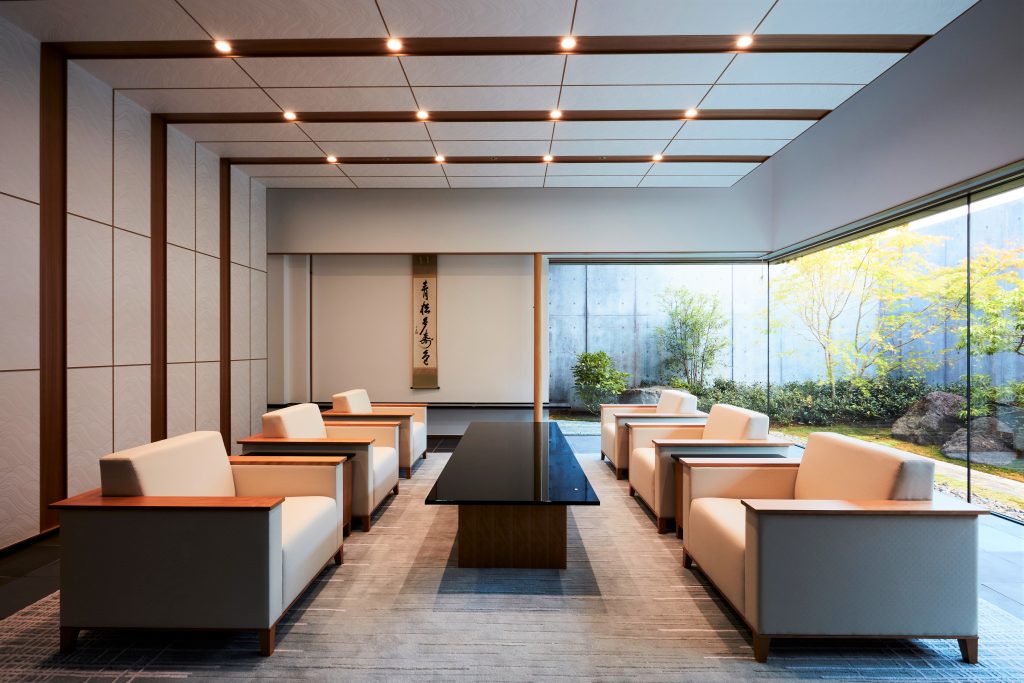 VIP Room Concept – perfect for entertaining distinguished guests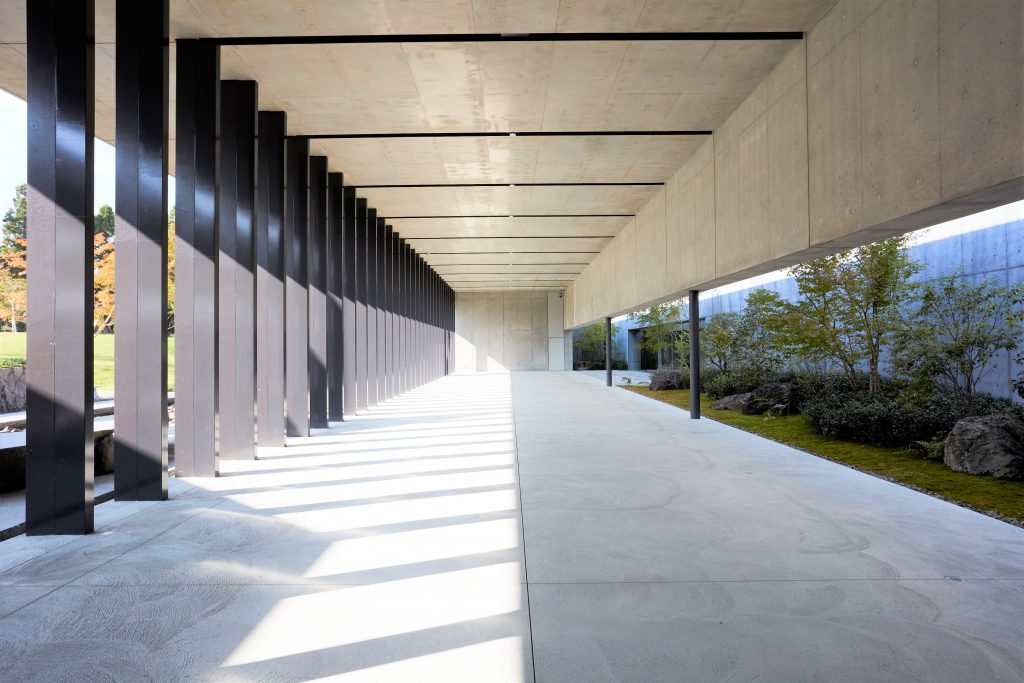 Approach Concept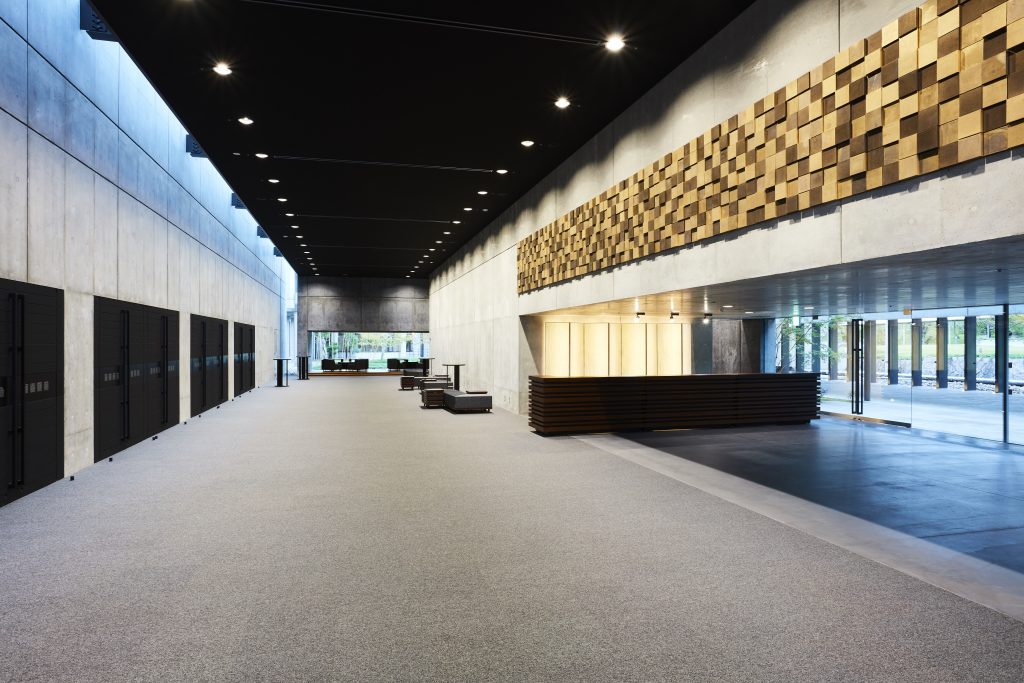 Foyer (lobby) Concept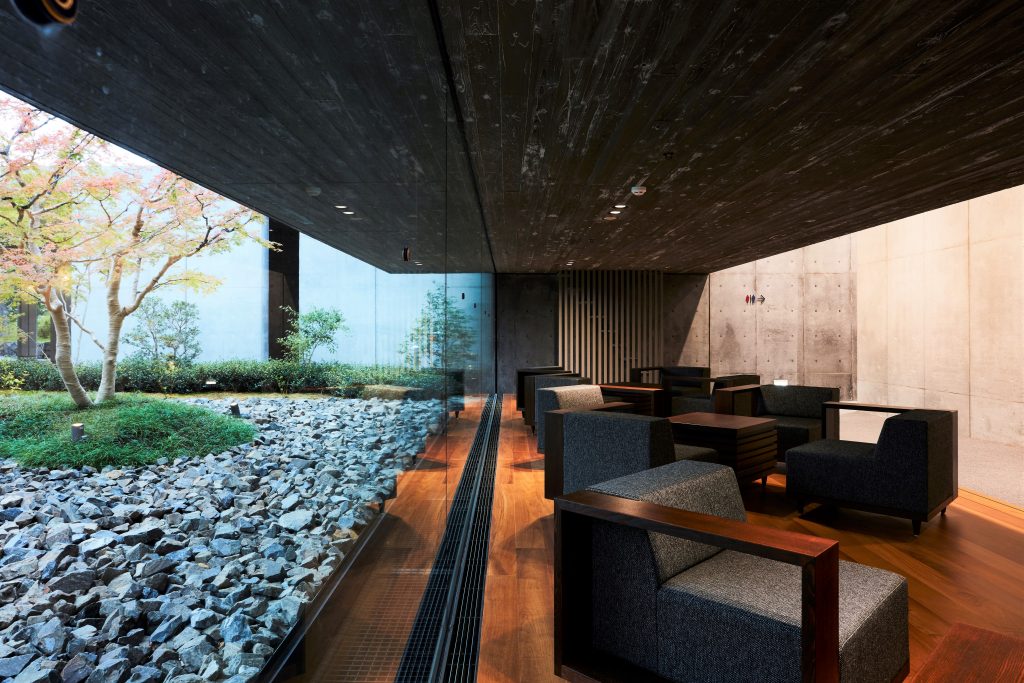 Lounge space within the foyer
"Your Choice" catering service
Catering service contract with multiple major hotels in Kyoto for New Hall and Event Hall. Details on "Your Choice" catering service are here.