Three things to choose ICC Kyoto
Location and surroundings
ICC Kyoto is highly rated for its combination of pleasant surroundings and convenient transportation for both our Kyoto neighbors and international guests.
"Excellent – dignified venue with superior surroundings and access." (media organization holding a lecture)
"The city of Kyoto for meeting venue is well organized, well planned, safety and easy to get to." (international participant)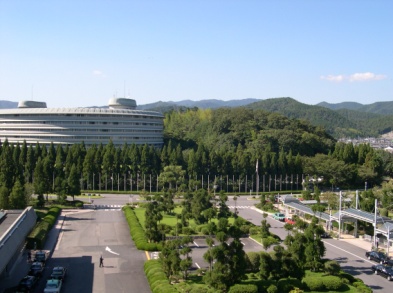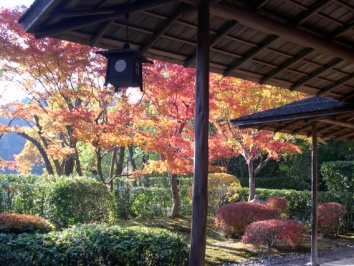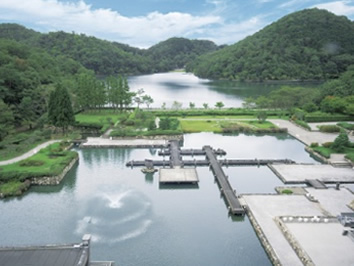 Comprehensive facilities
We are the largest conference complex in Kyoto. Our scale responds to customer needs, and our perpetually attractive architectural design, ample lobby space, beautiful Japanese garden, teahouse, and other spaces for cultural exchange all combine to form a highly-regarded space that provides comfort for participants.
"The buildings are wonderful – the venues and facility design, the Japanese garden, the hall equipment, everything." (academic conference organizer)
"The scale of the main hall, the sound equipment, the large screen (compared with hotels) – I felt a sense of tradition and dignity." (global corporation holding a corporate incentive)
"Expansive spaces", "The rooms were wonderful", "Amazing facilities" (all from organizers of international academic conferences)
"A world-class venue. Everyone was very satisfied, and the beautiful Japanese garden and tea ceremony at the teahouse were especially popular." (conference organizer at international organization)
"The spacious lobby area provided locations to converse with other attendees, and I did some worthwhile networking." (international conference participant)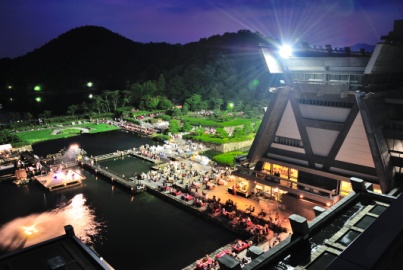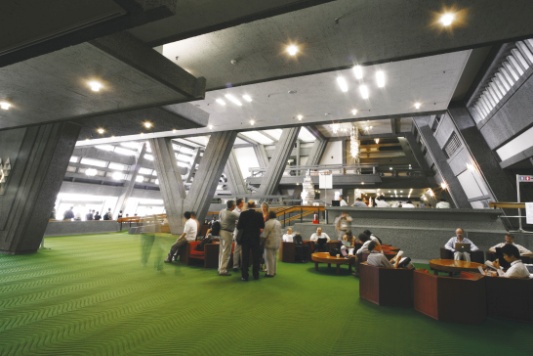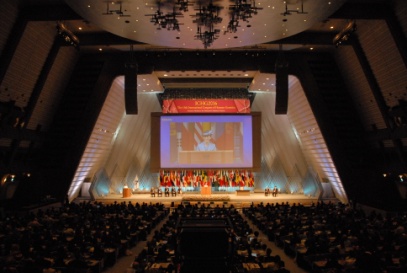 Staff services
At ICC Kyoto, a dedicated coordinator for each event assists throughout, from the planning stages to the day of and post-event follow-up. Event coordinators provide comprehensive support in collaboration with room setup, technical, and catering staff. We receive a great deal of positive feedback on our staff services.
"Everyone was meticulous, especially our event coordinator." "Staff were helpful". (pharmaceutical corporation lecture organizer, corporate meeting organizer)
"Thank you so much for your detailed care, from planning to our big day." (academic conference organizer)
"Service was superior compared to other hall-type venues." (pharmaceutical corporation lecture organizer)
"I was impressed by the swift and accurate service of your support staff". (international academic conference organizer)