Networking space in a favorable location surrounded
by a bountiful natural environment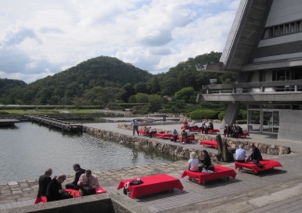 ICC Kyoto is located in Kyoto city, the cultural center of Japan, at a convenient location about 15 minutes from the city center. Since its opening in 1966, it has formed a dedicated conference complex area with its expansive grounds of 156,000 ㎡, containing the Main Hall, Event Hall, New Hall, Annex Hall, and Japanese garden, as well as adjacent hotels. ICC Kyoto was designed under the concept of "humans gathering and conversing within nature", and it has a Japanese garden that borrows the scenery of the picturesque Lake Takaragaike. It is beloved by many as a symbolic structure. The banquet halls facing the garden for enjoyment of the seasonal scenery, the centrally-located, open, and expansive lobby and lounges that welcome all our guests, and over 70 meeting rooms all unite to become a space for human interaction. ICC Kyoto has welcomed 12,000,000 guests since our opening, and we are moving into a new stage in 2018 to continue being a valued site for interactions between people.
A space for networking moving into a new stage
– realizing large-scale events for over 10,000 attendees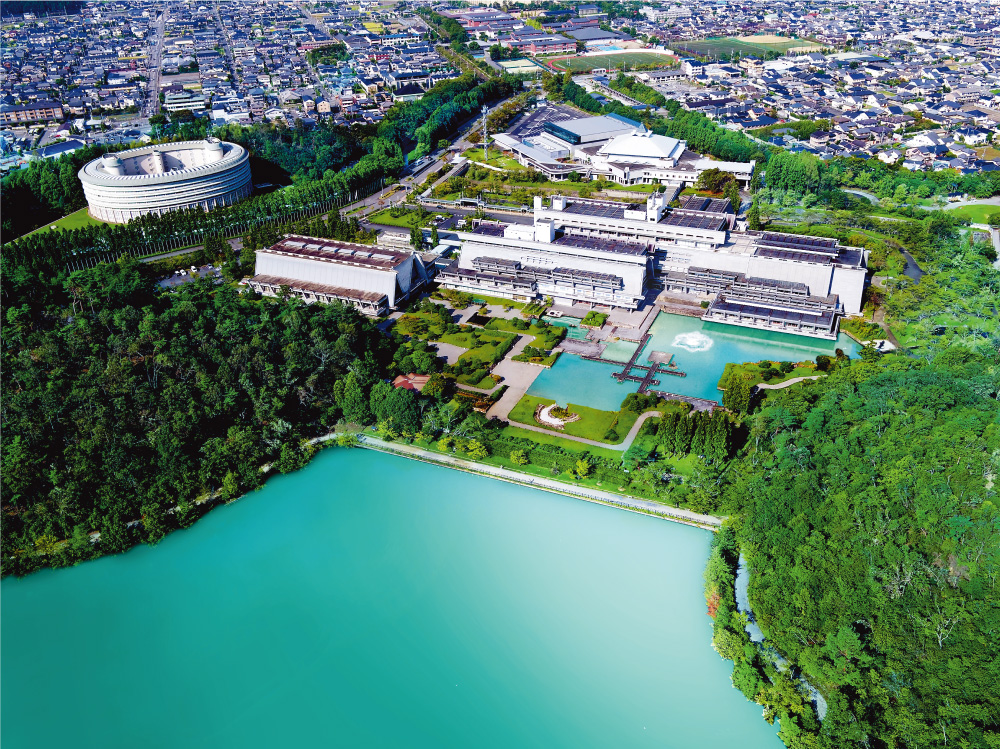 In autumn 2018, our multi-purpose New Hall opened, becoming our 3rd independent building. The design concepts are "innovation and harmony with existing structures" and "design that harmonizes with the abundant natural environment". The public spaces have "only-in-Kyoto" furnishings and equipment, giving birth to a whole new spatial experience. Adding this Kyoto-themed interaction space to our venue lineup allows us to respond to diversifying client needs. Main Building and the three separate buildings, including New Hall, are all connected by indoor passageways, forming organic connections as a composite facility. A fiber-optic digital network system can be constructed between all the buildings and adjacent hotels to create an environment for easy live broadcast or and data transmission. This allows smooth operations for large-scale events of over 10,000 attendees.
A space designed as a Convention Park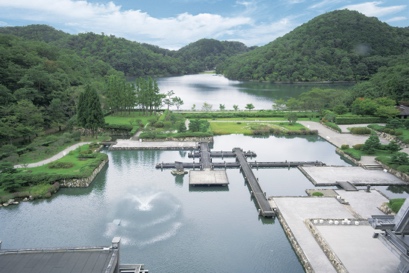 We have actively incorporated the latest developing technologies to improve our basic functionality as an international conference center, as well as taking special care to create even more pleasant and comfortable spaces, and also improving convenience. We have created an environment that allows you to focus on your conference or event whenever you visit. We also have spaces to encourage conversation and provide relaxation after the stress of main meetings, allowing guests to spend long periods of time here comfortably. We will continue to aim to create an unparalleled atmosphere that gives guests first-hand experiences of Japan and Kyoto, and provide optimal communication spaces and services.