<From Airport to Kyoto Station>
Travel from Kansai International Airport (KIX) to Kyoto Station on the Express Haruka train in 75 minutes.
<From Kyoto Station to ICC Kyoto>
Take the Karasuma Subway Line from Kyoto Station to Kokusaikaikan Station in 20 minutes.
By Train・Air・Car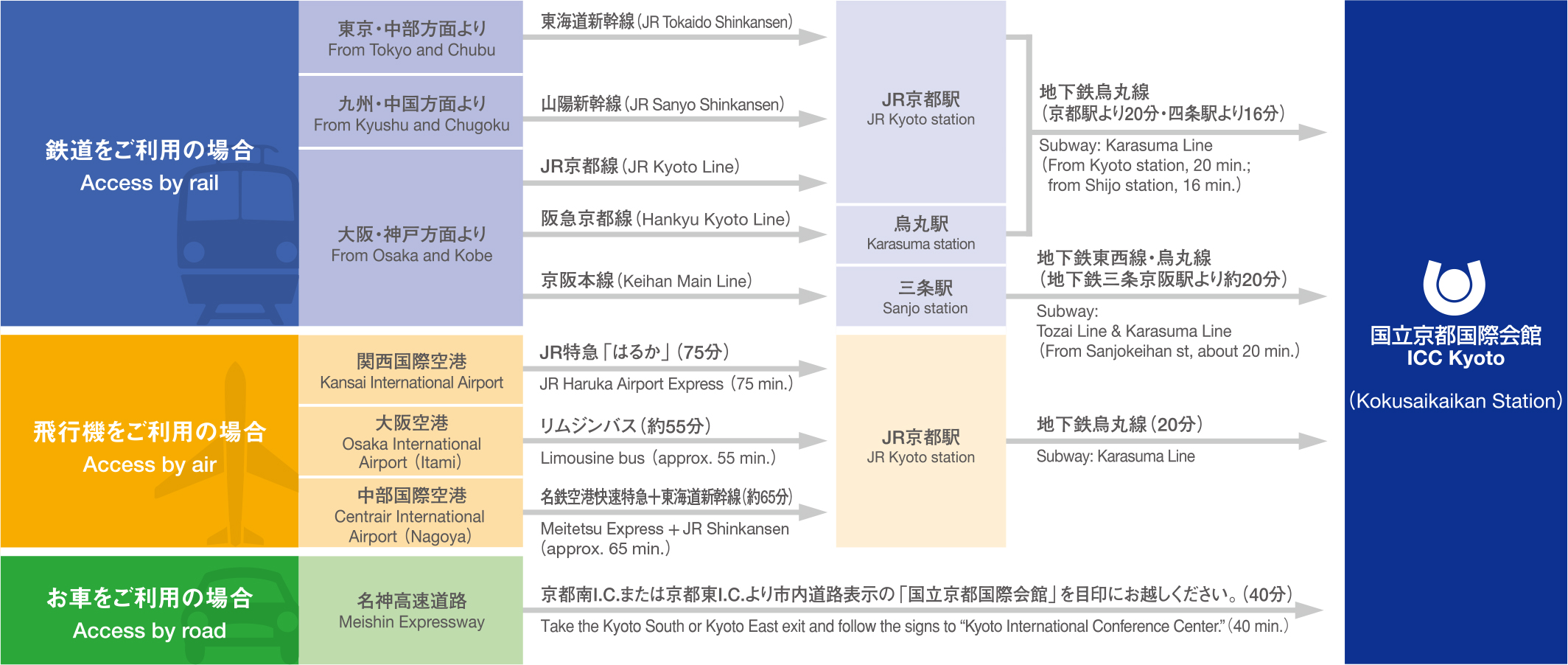 Click here
From the closest station
● 5-minute walk from Kokusaikaikan Station on the Karasuma Subway Line.
Exit the ticket gate and walk through the underground passage to Exit 4-2.
The covered walkway from Exit 4-2 will guide you to our front entrance, keeping you dry on rainy days.
● 5-minute walk from the Kokusaikaikan-eki-mae bus stop on the Kyoto City Bus and Kyoto Bus lines.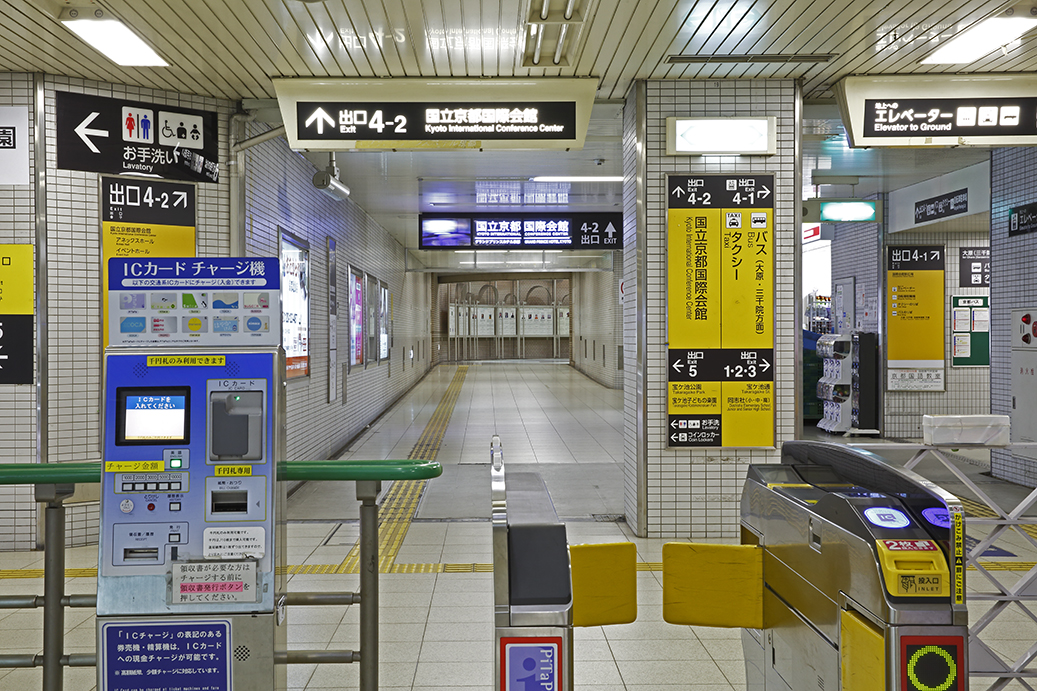 View a map of surroundings here (PDF)
Taxi Information
Taxis are not on standby at all times, so calling a taxi with a taxi app is recommended.
Taxi