Planning an Event > Information > Business Center & Cloak
Business Center & Cloak
Business Center
PC corner, printer, copier, scanner, shredder, change machine and more available on a self-service basis.
The Business Center may be rented out for events or a temporary business center or press center can be set up. (For-pay service)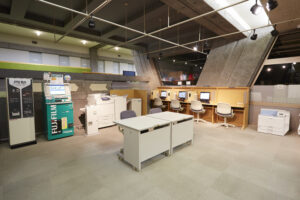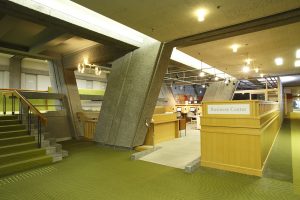 Connect your own PC to internet
6 internet ports available.
Available free of charge.
You may not use the printer with your own computer.
PC
100 yen / 15 minutes
Using the printer will decrease your remaining allotted PC time.
Color: 4 minutes and 30 seconds per page
Black-and-white: 1 minute and 30 seconds per page
*Only 1 printer available.
OS: Windows 7
Software: Office 2007 (Word, Excel, PowerPoint)
2 Japanese PCs and 2 English PCs
Connectable to the Internet
*Please make sure to delete all of your files when you are finished.
Copier
Color: 30 yen/page
Black-and-white: 10 yen/page
Scanner: 10 yen/page
*Supports stapling feature and direct USB input.
*Only 1 copier/scanner available.
Digital camera printer
L size: 40 yen/page
2L size: 100 yen/page
*Supports various media, including digital cameras, mobile phones, USB, CF cards, memory sticks, SD cards, MSD, photo CDs, etc.
*Only 1 digital camera printer available.
Electronic shredder
*Only 1 shredder available.
Change machine (Japanese yen)
Changes money from bills to bills or from bills to coins.
Currency Exchanging Money
Our currency exchange service changes foreign currency to Japanese yen for conference participants.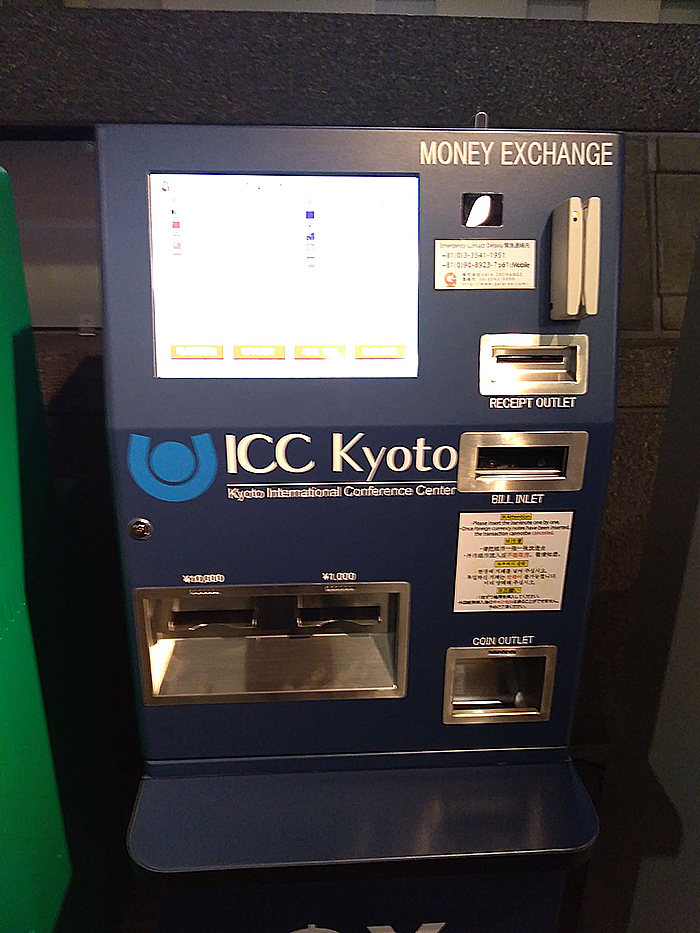 Currencies

USD

United States dollars

GBP

Pounds sterling (Scottish pounds not accepted)

AUD

Australian dollar

HKD

Hong Kong dollar

SGD

Singapore dollar

EUR

Euro

CNY

Chinese Yuan

TWD

New Taiwan dollar

IDR

Indonesian Rupiah

MYR

Malaysian Ringgit

KRW

Korean Won

THB

Thai Baht
Only bills are accepted, no coins.
We cannot change Japanese yen to foreign currency.
Cloak Room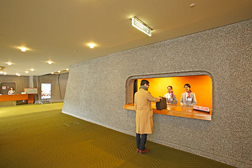 We have two cloak facilities, the permanent cloak room next to the 1st floor central elevator, and temporary one near the Main entrance. We open the permanent cloak room when events are held.
The temporary cloak room is available to lend out, but we can also arrange for cloak staff separately if requested.
*We cannot accept valuables, non-folding umbrellas, or conference bags (unlabeled).