Design & Interior
Design
The first public design competition in Japan was held to design the building, and the work of Mr. Sachio Otani was selected for the grand prize from among 195 applicants.
Construction began on January 24th, 1964, and the conference center opened on May 21st, 1966.
Construction on additional areas was completed in December 1972.
The Event Hall was completed in April 1985.
Selected for the Best 100 Public Buildings project commemorating the 50th anniversary of the Ministry of Construction in 1998.
Selected for the Best 100 Examples of Modern Movement Architecture in Japan by the Architectural Institute of Japan in 2003.
The architect: Sachio Otani (1924-2013)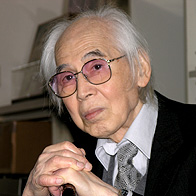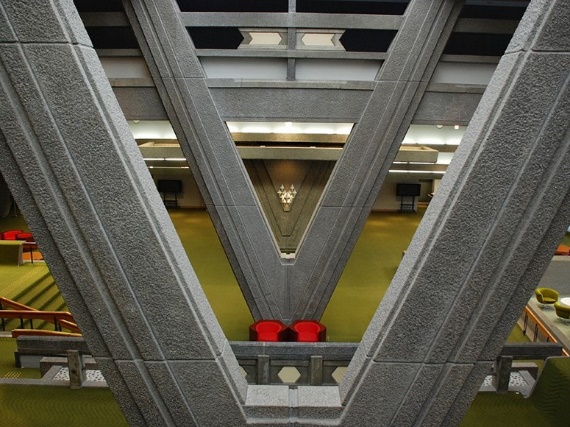 Born in Minato-ku, Tokyo. Graduated from University of Tokyo Faculty of Engineering, Department of Architecture in 1946, and University of Tokyo Graduate School of Engineering in 1951.
Participated in design and supervision of the Hiroshima Peace Memorial Park and Museum and the former Tokyo Metropolitan Government Building at Kenzo Tange's studio through 1960. Established his own company, Sekkei Rengo Co., Ltd. in 1961.
Won grand prize in the Kyoto International Conference Center public design competition in 1963.
Became an assistant professor at University of Tokyo Department of Urban Engineering, and professor in 1971. Established Otani Design Laboratory in 1967.
Became a professor at Chiba University in 1984, and retired in 1989. Professor emeritus at University of Tokyo.
Noted architectural designs: Kanazawa Institute of Technology Ohgigaoka Campus (1969), Okinawa Convention Center (1987), Chiba City Museum of Art & Chiba City Central Ward Office (1994).
Architectural overview
Location
422 Iwakura Oosagi-cho, Sakyo-ku, Kyoto city
Structure
Steel-reinforced concrete / some reinforced concrete
Scale
Land area: 156,096m² total floor space: 46,743m²
Phase I Main Building
Basement, 6 ground floors, 2 towers
Land area: 154,200m² total floor space: 27,092m²
Opened: May 21st, 1966
Architect: Sachio Otani
Furnishings: Isamu Kenmochi Design Laboratory (general furniture and furnishings), Kenji Fujimori Design Office (gallery seating, delegation seating in Main Hall)
Art: AAA (Association des Artistes pour l'Architecture), Toko Shinoda, Kumi Sugai and others
Supervision: Kinki Regional Development Bureau
Phase II Main Building Addition
Basement, 3 ground floors
Total floor area: 7,220m²
Opened: January 8th, 1973
Architect: Sachio Otani
Furniture: Isamu Kenmochi Design Laboratory, Motoko Ishii Design Laboratory and others
Supervision: Kinki Regional Development Bureau
Event Hall and Lodging Facilities
1 basement, 3 ground floors
Total floor area: 8,608m²
Opened: April 2nd, 1985
Architect: Sachio Otani & Associates
Supervision: Kinki Regional Development Bureau
Annex Hall
1 basement, 3 ground floors
Total floor area: 3,700m²
Opened: April 1st, 1998
Architect: Sachio Otani & Associates
Supervision: Kinki Regional Development Bureau
Interior designer: Isamu Kenmochi (1912-1971)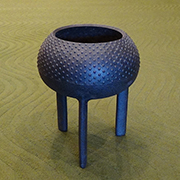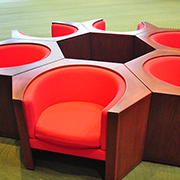 Born in Tokyo. Graduated from Tokyo Higher School of Arts & Technology, Woodworking Department (current: Faculty of Technology, Chiba University) in 1932. Began researching and creating prototypes of furniture at the Ministry of Commerce and Industry's National Research Institute of Industrial Arts in Sendai in the same year, where he befriended the German architect Bruno Taut. He established the Isamu Kenmochi Design Laboratory in 1955, and won the grand prize for a collaboration with Kunio Maekawa at the Japanese display at the World Exhibition in Brussels in 1958. In the same year, he collaborated with Kenzo Tange on the Kagawa Prefectural Government Office, as well as actively taking on joint projects with Isamu Noguchi and other architects of the era.
Isamu Kenmochi was a pioneer of modern interior design, and he brought Japanese traditions back to life as "Japanese modernism" in collaboration with Sori Yanagi and others, establishing the firm status of Japanese aesthetics in the global design world.
Interior decorations and furnishings